Didactics
---
Motor mounted on a trestle

The motors mounted on a trestle are completely overhauled
and operating as in real life.
They are mounted on a frame and this frame is covered with
protection grids in according to the safety regulations.
The engine is supplied with starter battery and in front of the frame
there is a control panels with the ignition key, the alternator pilot lamp
and some functional instrumentations.
Battery voltage;
Oil pressure;
Water temperature;
RPM engine.
Furthermore a instructions manual for use and engine maintenance is supplied.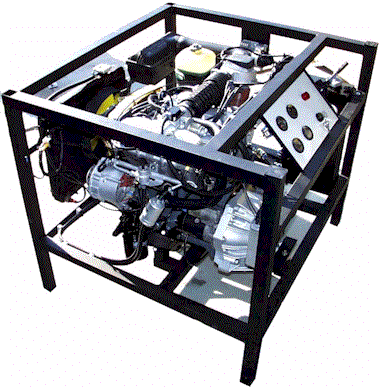 ---
INFORMATIONS | PRODUCTION | DIDACTICS | NEWS! | OCCASIONS! | SERVICES |
| HOME PAGE |