Compact ACQ05 System
---
Leakage Test Stand
The Compact ACQ05 is an microprocessor instrument for
leakage test stand contained in a 19"/3U rack.
the user interface comprises a 240x128 backlit pixel transflective
monitor and 16-key keyboard and the front of the instrument is protected
by an adhesive film in a water- and oil-resistant material.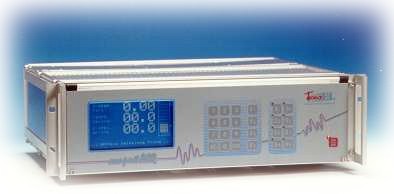 Compact ACQ05 technical data
This microprocessor system has been designed to determine microleakages
during the final inspection from objects such as methane gas pressure regulators
or any other product whose quality must be certified and quantify the extent
of the microleakages.
This instrument can be combined with a test stand produced by Tecno EL or
by the client with our specifications, including:
Housing of the equipment undergoing testing in pneumatically sealed slots
Electrical-pneumatic circuit fitted with solenoid valves

required for performing all the tests
User/machine interface pushbutton panel
Lamps indicating test result (passed/rejected)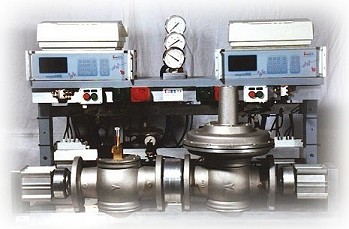 The software is designed in-house by our technicians and can be adapted to
meet the varying needs of the client.
The standard configuration system allows the user to:
Set up to 30 test cycles
Pose limits on minimum acceptability
Enter code for device being tested
Acquire leakage differential pressure with suitable measuring range
Manage operation of the test stand solenoid valves
Perform automatic test cycles of the pneumatic circuit
Perform complete diagnostics of the entire system
In addition, the system:
Features a lamp displaying the test result (PASSED or REJECTED)
Manages a page of statistics on all tests performed
Issues an 80-column test certificate certifying the test performed and the
data recorded.
---
| INFORMATION | PRODUCTION | NEWS! | OCCASIONS! | SERVICES |
| HOME PAGE |